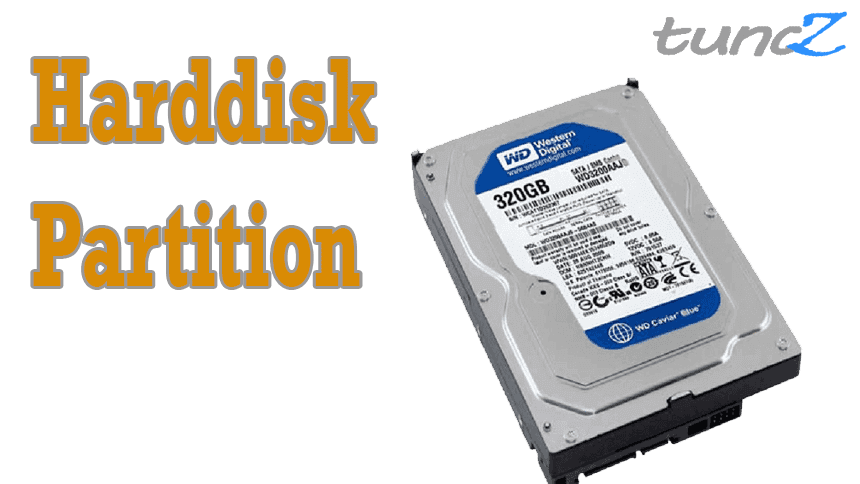 Shows wrong disk capacity problem – Solve without format
This problem shows especially with flash disk. You can think to format however you don't solve with format. The problem is no unallocated partition on disk. That's why format can't solve it. There is so mant boot program but I show you in windows.
1 – There is wrong capacity this partition is actually 64 GB but it is seemed 32 GB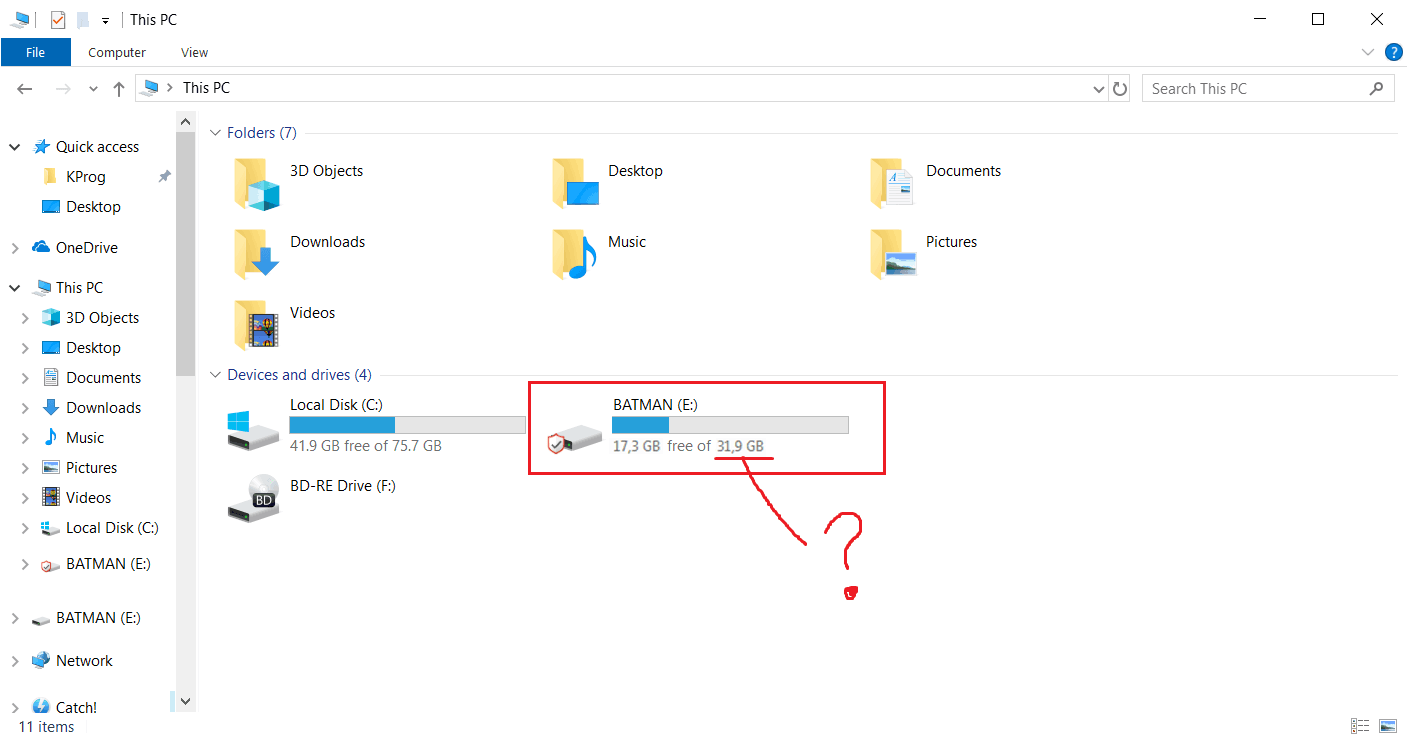 2 – EaseUS partition master application shows almost half of disk is unallocated.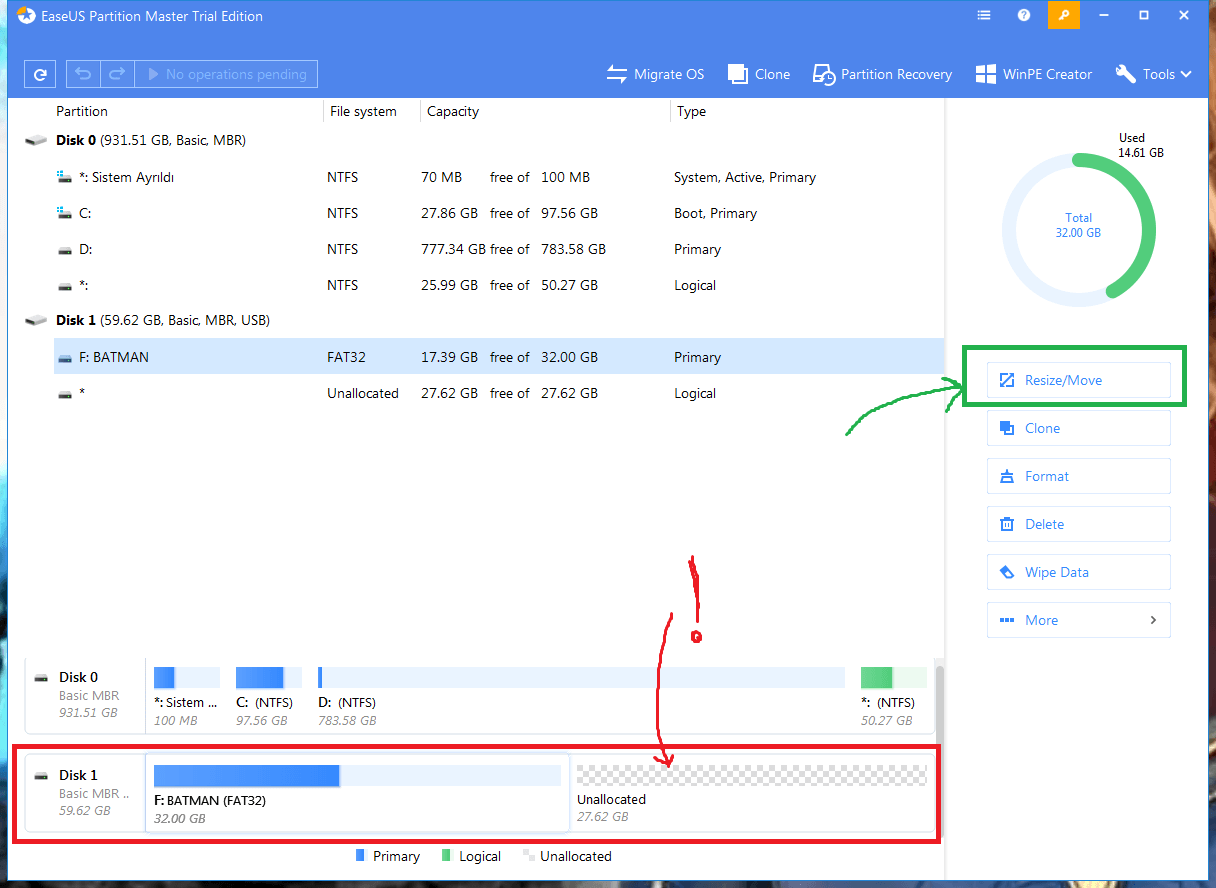 3 – Choose the disk and resize/move with right click. Now you can see another window beneath it. Now draw the point (red arrow) to right.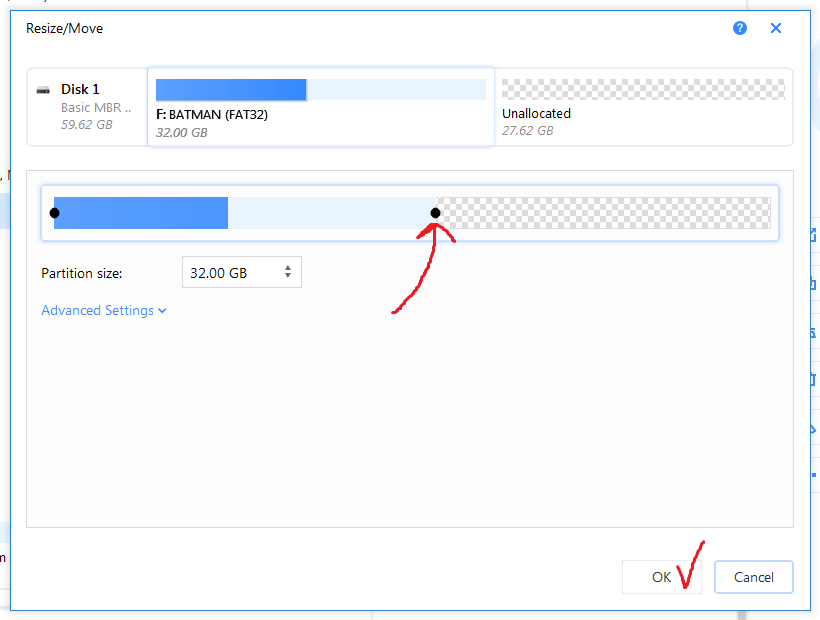 4 – You can see right capacity. Click OK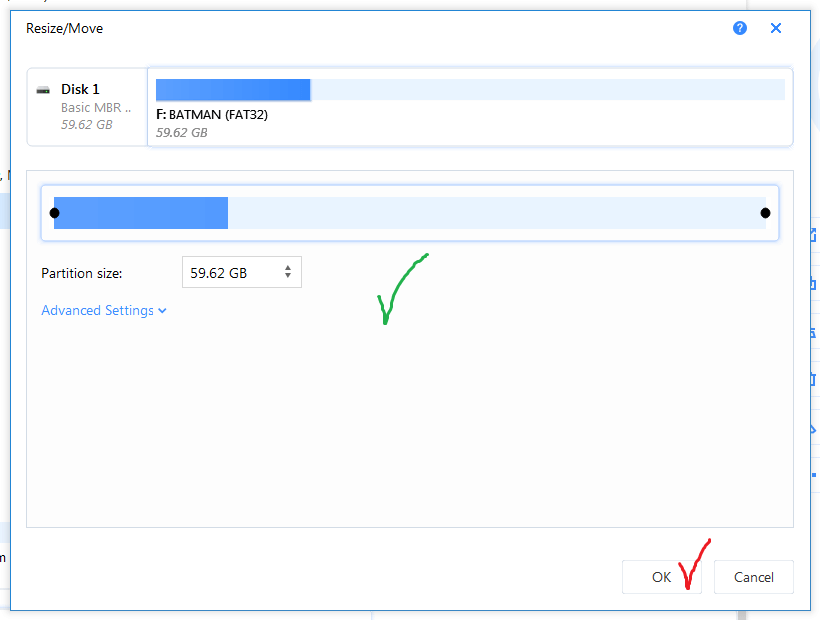 5- You can download this program  here .