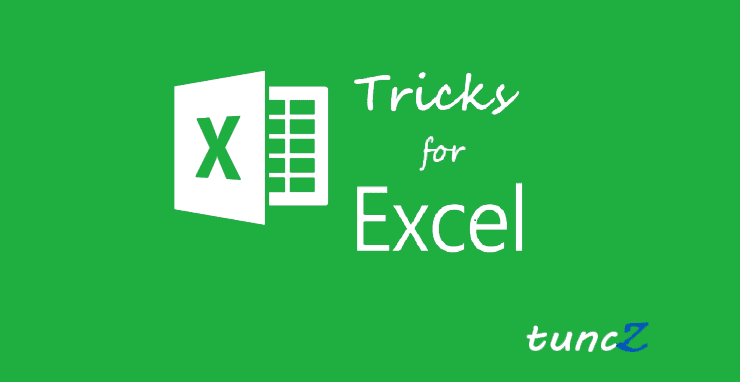 Show the Developer tab to Excel – VBA
The Developer tab is not displayed by default, but you can add it to the ribbon when you want to do or use the following:
Write macros.
Run macros that you previously recorded.
Use XML commands.
Use ActiveX controls.
Create applications to use with Microsoft Office programs.
Use form controls in Microsoft Excel.
Work with the ShapeSheet in Microsoft Visio.
Create new shapes and stencils in Microsoft Visio.
After you show the tab, it stays visible, unless you clear the check box or have to reinstall a Microsoft Office program.
Microsoft Excel 2010 :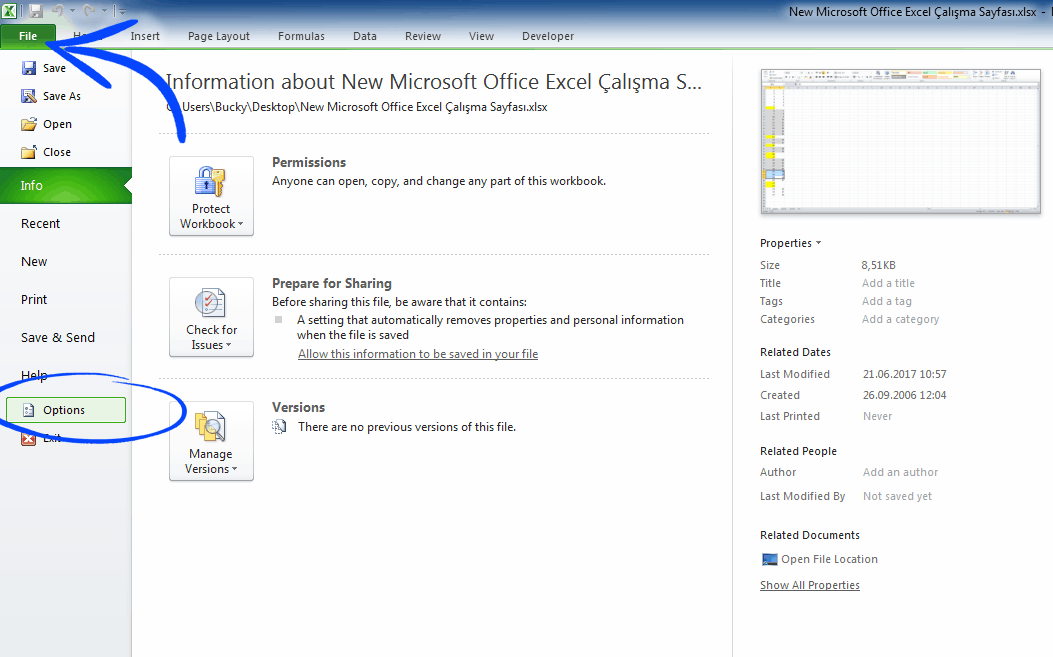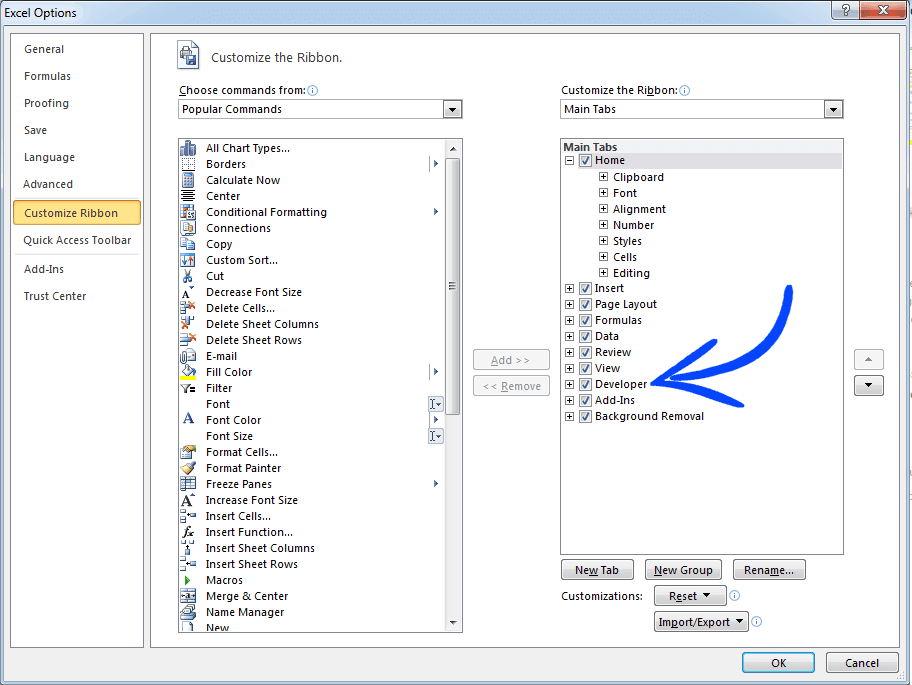 If you have any suggestions or questions, please leave a  
. Thank you.