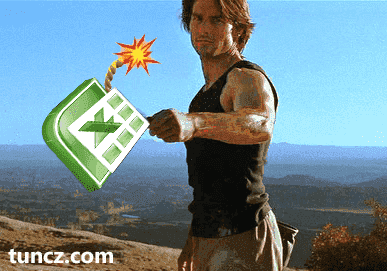 Making self-detructing excel file – Excel VBA
Curriculum
Next Excel
You can think at first that such a code is strange. But you may need this code. Or you can use your friend to joke.
The VBA code in this excel file was set to kill itself after 11 seconds. The file will be deleted before you examine it. So when the excel file is opened, press "Alt + F11" followed by "Ctrl + Pause". Now, you can examine the codes and modify their own use to suit your needs.
Example File
If you have any suggestions or questions, please leave a  
. Thank you.