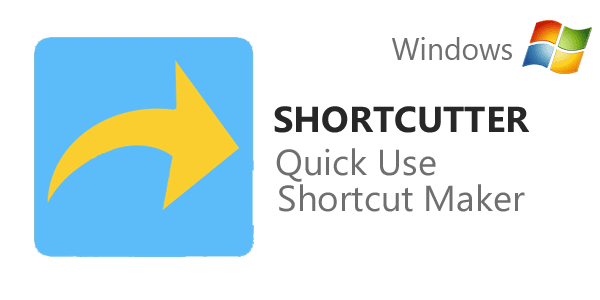 Shortcutter : Toolkit Make shortcuts for Windows
This is my old project what I need my own. Thats why, the interface is simple. Besides, There is a lot of similar dock apps but there is no exact the application in similar functions. I care very much about your comments and suggestions.
** Sorry, It is not translated yet.  "Temporarily, translated with google."
I did this practice because I needed it myself. Its basic functionality is essentially different from the classic dock applications;
The shortcutter is actually a first aid kit handbag suitcase. It is an application where you can keep the shortcuts of programs that you want to have a certain process (photo editor, music, internet applications etc) mixed but regularly used and you want to be found under your hands.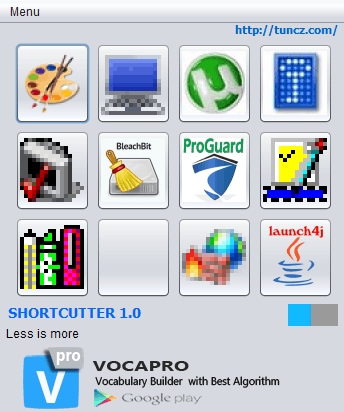 You just open it and choose what you want from it. He closes himself. The backplane will not work.
It is also a portable application. You can copy and move the install folder. In this way, you can create multiple, different sets of tool cases.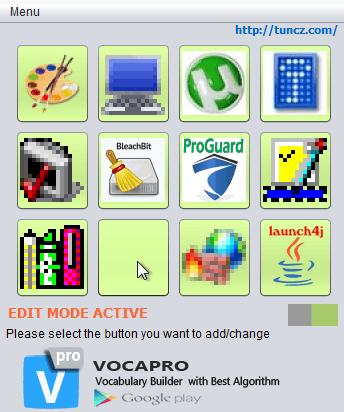 The application is empty. Switch to "Edit mode", select a socket to which you want to add a shortcut.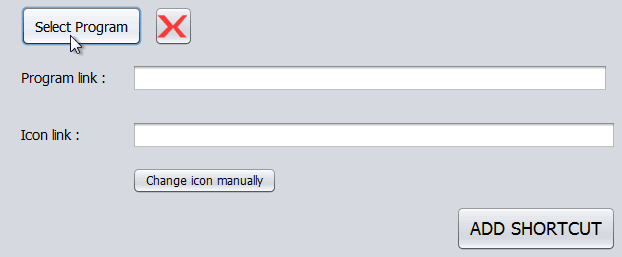 On the opening page, find your program by the browser and select the relevant file (.exe, .bat, .msi …).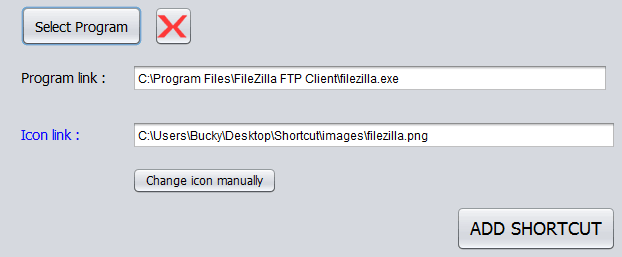 For the shortcut, the program automatically creates an icon automatically. If you want to change this icon. You just need to select a picture (.jpg, .png..vs) from the "Change icon manually" button.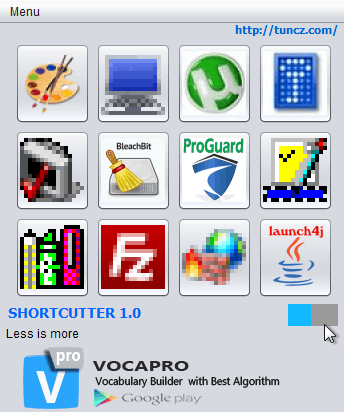 After adding the shortcut, you will find the application in "Edit mode". If you do not have the shortcut you want to add, you can return to normal mode and start using Shortcutter.