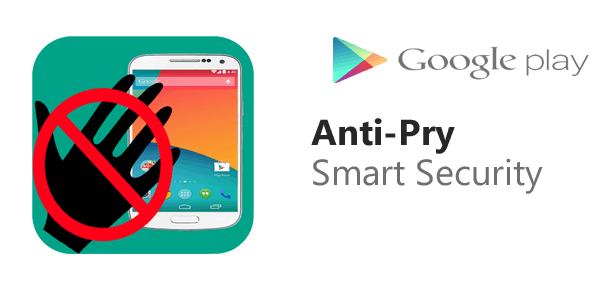 Anti-Pry Plus : Smart Security
Unique Screen Locker
Easy and Fast way to Protect Device
Unique Screen Locker
In case you don't like to screen lock with password, but you want to protect your device when you leave it alone for charging, this unique screen locker app is for you !
Just run the app and set a password.
That's it, your screen lock is ready 🙂
+ Anti-theft feature has been added in new version.
Anti-Pry is not only classic screen locker application.
✓  Your device will be automatically screen locked and closed screen when you plug in.
✓  If you also plugged in; Screen goes open after inputting password.
✓  Anti-Pry always remains active "screen lock & password", even if your device is shut down.
Anti-Pry Plus: 
★   You can screen lock / unlock it via one click thanks to the widget on homescreen.
★   Anti-theft feature. Device will automatically lock itself when it restart / stand-by. Please don't forget your password, but if you forger your password, you can't use your device.
| | Anti-Pry | Anti-Pry Plus |
| --- | --- | --- |
| Automatically screen locked and closed screen when it plug in | ✓ | ✓ |
| If you also plugged in; Screen goes open after inputting password | ✓ | ✓ |
| Anti-Pry always remains active, even if it is shut down | ✓ | ✓ |
| No Advertisement | ✓ | ✓ |
| Lock / unlock it via one click thanks to the widget on homescreen | – | ✓ |
| Anti-Theft Feature | – | ✓ |
| Price | Free | $ 0,99 |
| | | |